Influencer marketing is one of the most common marketing techniques used by luxury brands and bigger businesses. Even their SEO, email marketing, and social media marketing come at a higher cost. Smaller businesses, on the other hand, don't have to spend that much to promote their business.
There are a lot of affordable digital marketing options small businesses can use. Take a look at some:
Free Google My Business Account
Local businesses can greatly benefit from having a free Google Business profile, which has become one of the most effective marketing techniques there are, as it shows searchers their business' location via Google Maps, a feature located at the right-side knowledge panel in the search results.
However, they will need to verify the ownership of their business in their Google My Business Account so they will appear higher on Google Maps.
Social Media in General
Businesses can also create accounts on different social media platforms, the most common of which are Facebook, Twitter, Instagram, YouTube, LinkedIn, TikTok, etc., all of which are free. Posting consistently, interacting with the audience, and building a community allows them to present the personality of their brand and establish trust with the users.
Entrepreneurs can solely manage their accounts in their free time. They can promote their blog posts, make polls and solicit feedback, directly converse with their followers, or post brief informative content. They only need to be active and engaging with their followers and even ask them to tag your platform or location when they post.
They can also tag people or brands on social media, such as loyal customers, brand marketers, or other sellers or companies to widen the organic scope of their business. Another way to attain more clients is to tag happy customers in their posts if they permit.
Hashtags can also broaden their business' reach, and they work on most social media sites. Trending, broad, or even specific hashtags serve as keywords when users search for them. Local businesses can use location-based hashtags. They can mix any hashtags they feel are needed to reach their target audience.
Local SEO
SEO services for small business can be costly, but local SEO is free, although the latter would take a really long time. Fortunately, Google's algorithm makes everyone play fair and square as it judges content by accuracy, quality, and relevance, allowing small businesses to compete even with bigger competitors.
They can take full advantage of SEO by using location-based keywords in the content of their main site pages, such as in the titles, headings, and body of the content, and publish blogs or pages that cater to the locations they serve. Businesses can also enlist themselves in online directories, taking care that they provide the same information on all platforms.
Email Marketing
The reason that huge businesses pay massive amounts for email marketing is that they send more than tens of thousands of emails. Fortunately for smaller businesses with a lower number of targeted audiences, there are several email marketing service providers that offer free service on the first month at a certain thousand limit and charge very low costs once you start paying for their services.
Take, for example, Mail Chimp that allows clients to send 12,000 emails for free in the first month. Vertical Response also offers 4,000 free emails sent in the first month. SendGrid, on the other hand, only charges £0.00049142 in its Platinum Marketing email level for every message. All these are relatively affordable when clients upgrade to premium levels.
Aside from being relatively affordable, email marketing allows businesses to keep in touch and engage with their audience at a professional level and, just like social media, lets them cater to a certain target audience. The moment that users subscribe to a business, that already implies they are enjoying the business' content from the start. It's on the business to send consistent, quality emails worth their audiences' time.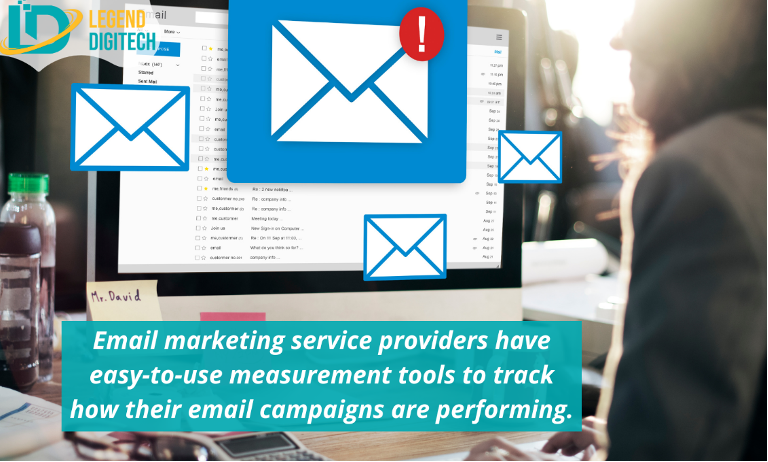 Most importantly, email marketing service providers have easy-to-use measurement tools to track how their email campaigns are performing, including keeping track of their subscribe and unsubscribe rates, click rates, open rates, bounce rates, and delivery rates, all of which can help businesses know what to change in their email marketing strategies.
Ad Promo Credits
Every once in a while, platforms such as Facebook or Google offer ad discount codes to appeal to more businesses. Businesses can check if they are eligible to claim the promos or coupons so they can avail of low-cost advertising. They have to keep in mind though, that they need to improve their PPC skills so they can get the best outcomes.
Infographics
Well-made infographics can easily capture people's attention as they are easy to digest, and usually, people love to share them on any platform, increasing businesses' referral links and traffics as a result. What makes infographics costly is when businesses hire an infographic designer to do the job.
For smaller businesses on a budget, they can always make use of free tools such as Adobe (free vector kits), Canva, or Visme, all of which provide almost all the elements they need to make brilliant, share-worthy infographics. For sources of inspiration, there is also a lot of free information on the internet.
Quality Content
Content marketing can go a long way when taken seriously. It can substantially increase the traffic to your website, all at a low cost. Business owners or entrepreneurs can do the job themselves. Writing may seem intimidating to some, but the truth is, these people already have the leverage over many others as they have the expertise and authority in their topic.
Their nature of business is seemingly second nature to them, so they can, with some honing, give the best answers to the audience's questions as they have the experience and knowledge firsthand. They don't need to use layman's terms to produce authentic, useful, and original content.
The goal is to make the content understandable and relatable to the audience. Moreover, they will also need to keep technical SEO in mind, and there are a lot of free tools they can scavenge on the internet.
There are many other cost-effective digital marketing strategies that businesses can do by themselves, but because of the demanding workload, they are hindered from doing so. Let marketing experts such as Legend DigiTech help. Reach us today!