63% of companies managed to outperform their competitors by using marketing automation software.
What's more, 77% of marketers reported that automation tools increased their conversion rates.
In other words, if you're looking to scale up your marketing strategy, automation software might be a good investment.
But with so many available options, finding the right tools for your digital marketing needs is often easier said than done.
To narrow down your search, we've compiled a list of some of the best marketing automation tools in the market.
Also Read: i bomma.info
Email Marketing
Omnisend is an email marketing software that provides email marketing services. It has a wide range of integration options, including the ability to integrate your email and SMS messages with your CRM data. It also offers integrations for social media and sales solutions. Omnisend also provides email and chat support 24 hours a day. The company also offers webinar training and a robust knowledge base, which can be used to answer common questions and resolve issues.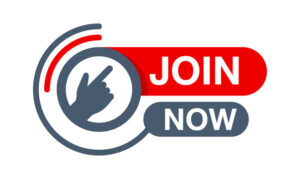 2. MailChimp
MailChimp is a marketing automation platform that allows you to send personalized emails to your audience.
With it, you can automatically send emails based on specific events, like welcome sequences to new subscribers, birthday wishes, re-engagement emails to inactive subscribers, etc.
Other features include pre-made templates, a subject line helper, A/B testing, and much more.
The free version will allow you to connect with up to 2,000 contacts. Otherwise, prices reach up to $299/month.
3. Drip
Drip is built with eCommerce businesses in mind, as you can integrate it with some of the major online store platforms, like Shopify and BigCommerce.
This tool allows you to create personalized email campaigns based on user behavior, including cart abandonment and upsell campaigns.
You can also get more specific by sending automated emails based on product views and deleted checkouts.
What's more, Drip also offers an A/B testing feature and enables you to reach prospects via SMS.
The starting price is $19/month, which allows you to reach up to 500 contacts.
4. Customer.io
Customer.io makes sending out personalized messages easy.
You can integrate it with your website or your mobile app to have access to real-time data. Thus, you can set it to send out emails once it recognizes specific user behaviors.
What's more, this platform offers A/B testing, in-context conversations, and conversion tracking.
Pricing starts at $150/month.
Social Media
5. Buffer
Buffer is a social media management platform that allows you to control multiple social media accounts from a single dashboard.
Consequently, you can plan, schedule, and post content across Facebook, Instagram, Twitter, LinkedIn, Google+ and Pinterest.
Furthermore, Buffer gives you access to analytics to help you determine what type of content works best for your audience and when is the best time to publish it.
You can even monitor and reply to comments directly from the dashboard, making things that much easier.
The free version allows you to connect up to three social media accounts and only gives you access to the publishing tool.
If you'd like to make the most out of what Buffer has to offer, you'll have to pay $5/month.
6. Hootsuite
Hootsuite works much like Buffer. The difference is that Hootsuite also supports Youtube channels and WordPress blogs, beyond the other social media networks mentioned above.
Furthermore, although both platforms allow you to assign team members to specific social media accounts, Hootsuite is more convenient for larger organizations.
That's because, in contrast to Buffer, which only allows you to assign specific team members, Hootsuite also enables you to create groups of team members and groups of entire teams.
If you manage dozens of social media accounts, this could be a handy feature.
Another advantage Hootsuite has over Buffer is that you can create and manage social media advertising campaigns from within the dashboard.
This comes at a price, though. Hootsuite's cheapest plan will set you back $19/month.
7. Buzzsumo
Creating successful social media content isn't a matter of guesswork.
You need to come up with original ideas that will resonate with your audience and hold up over time.
That's what Buzzsumo is for.
This tool collects data from various social media platforms to give you an insight into what topics are trending within your industry.
You only have to type in a keyword or a domain name.
From there, you can filter results by platform, geographical location, language, and time to pinpoint what your audience is most likely interested in.
Using the same idea, Buzzsumo can also help you discover any relevant influencers within your niche.
The free version allows you to perform up to 10 searches per month. If you'd like to have access to unlimited searches, pricing starts at $99/month.
Advertising
8. AdRoll
AdRoll is an advertising platform that allows businesses to create and place ads across multiple networks.
What makes this platform stand out is its retargeting feature.
The way it works is that once a user enters your website, AdRoll will place a cookie in their browser.
Suppose the said user has not completed a desired action, like purchasing a product or signing up to the email list. In that case, AdRoll will utilize the data provided by the cookies to send out targeted ads to get the user back on your website.
Other features include integration with multiple eCommerce platforms, AI bidding, AI-driven product recommendations, and more.
There's a free version and a paid plan which costs $19/month, paid annually.
9. Revealbot
Revealbot aims to simplify the automation of ad campaigns running on Facebook, Google, and Snapchat.
This tool can help you manage your ad campaigns more efficiently by allowing you to create rules with a plethora of automated actions, flexible schedule settings, and complex conditions.
It can also automatically promote Facebook and Instagram posts based on the conditions you've defined.
Furthermore, Revealbot features an analytics tool that will help you measure the performance of your ad creative and understand your target audience better.
Pricing varies based on your ad spend. If you opt for the cheapest plan, which costs $99/month, you'll have a maximum ad spend of $10,000/month.
Customer Journey
10. LeadSquared
LeadSquared is a customer acquisition solution specifically designed for small and medium-sized businesses.
It aims to accelerate the process of driving leads down the sales funnel by reducing lead leakage, automating multiple sales and marketing procedures, providing in-detail analytics, etc.
We've talked with a few experts from a web design agency in NYC, and they said LeadSquared might be a good all-around option.
That's because it provides you with the tools necessary for creating responsive landing pages, customized email campaigns, segmenting your audience, and automating the lead capturing process across multiple channels.
The automation plans start from $400/month, billed annually.
11. Leadfeeder
Leadfeeder uses the API to connect with your Google Analytics account to show you a list of companies that visited your website, what pages they've loaded and how they found out about you.
You can use this information to your advantage by identifying promising leads and reaching out to them.
The free plan will allow you to see the data gathered in the past seven days, with a maximum of 100 leads.
For unlimited data and number of leads, you'll need to opt for the premium plan, which will set you back $63/month.
Other benefits of the premium plan include the ability to create custom lead lists, CRM integrations, filtering, etc.
12. Act-On
Act-On is an easy-to-implement, highly customizable marketing automation platform that offers a wide variety of applications, including analytics, lead management, email marketing, and more.
Consequently, you can use Act-On to design landing pages and email templates, create adaptable and automated buyer journeys, track visitor engagement, and create a dynamic lead scoring, segmenting, and nurturing model.
Prices start from $900/month.
All-in-One Marketing Automation Tools
13. Marketo Engage
Marketo Engage is a complete marketing software platform that offers all of the tools you need for marketing automation, lead scoring and nurturing campaign management, and much more.
It also has its own marketplace with additional integration for added functionality.
Marketo Engage offers four packages. However, because their prices are not disclosed, you'll need to contact their sales team.
14. Eloqua
Eloqua is similar to Marketo. However, Eloqua is generally easier to use as it offers a well-designed visual campaign builder.
Furthermore, their campaign management system is easy to use and intuitive, making it perfect for creating simple and more complicated email campaigns.
You can integrate assets, including landing pages, emails, and forms, into the campaign. Consequently, reporting is detailed and straightforward.
Furthermore, with Eloqua, you can be sure that you'll get all the guidance and support you need to make the most out of the platform.
Pricing is upon request as well.
15. HubSpot
HubSpot is not as complicated as the other two all-in-one marketing tools we mentioned, but it doesn't offer as much in-depth functionality either.
This makes HubSpot a good option for someone who just wants to get their feet wet before diving into something more serious.
Furthermore, you can also use HubSpot Academy to nail down the basics of marketing automation.
Its starting price will set you back $50/month, making it an affordable option as well.
Final Words
So what might be the right options for you?
It depends on the type of business you're running. If you're a small business owner, there's no reason to blow the budget on high-end or all-in-one tools.
You should instead assess the situation and see where automating your campaigns might benefit you the most.
Author bio
Thomas Wilsom is a digital marketing specialist and freelance writer. Passionate about marketing, technology and business in general. In his free time, he writes about new business strategies and digital marketing for DigitalStrategyOne.